People decorate the tree which is associated with the celebration of Christmas. The decorated Christmas tree is usually an evergreen conifer such as spruce, pine, or fir.
There are many people who have decided to take Christmas to the next level by avoiding the traditional decorations to make their tree unique. These days people buy decorated Christmas trees to save time and energy but some people decorated the in such a way that it looks like unique.
In the past Christmas celebrations, there are people that have taken this approach. Check out the gallery of 25 photos below that these people have shared showing their brilliant Christmas tree ideas.
Balloon Christmas Tree
Beachcomber Christmas Tree
Beer Bottle Christmas Tree
Bow and Peppermint Stick Christmas Tree
Candy Christmas Tree
CD & Cassette Christmas Tree
Chemical Christmas Tree
Coloring Pencil Christmas Tree
Dress Christmas Tree
Egg Boxes Christmas Tree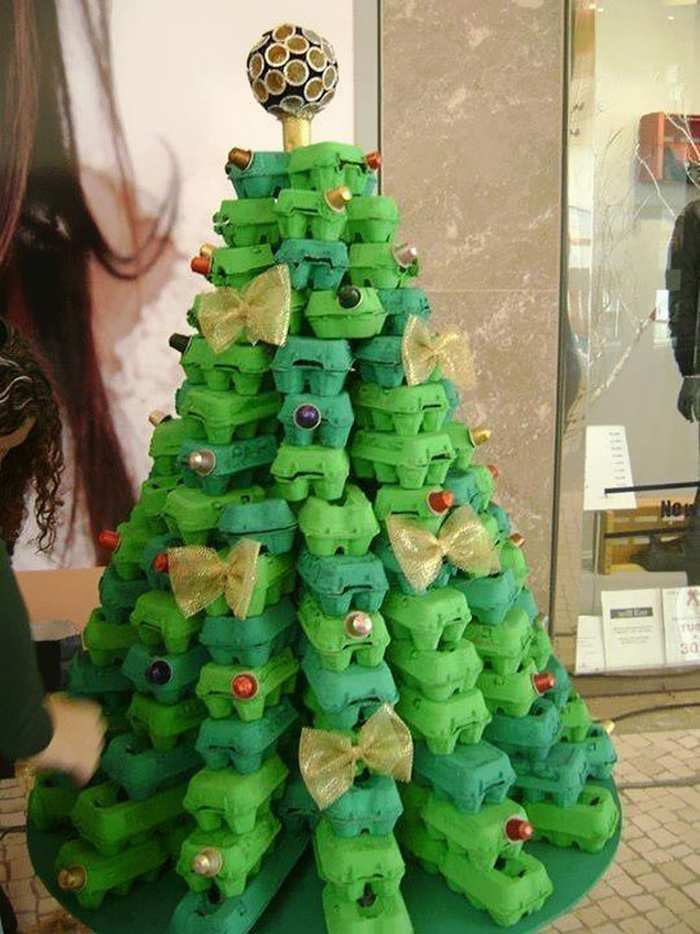 Gloves Christmas Tree
Electric Guitar Christmas Tree
"I'm broke or lazy" Christmas Tree
Jingle Bell Christmas Tree
LEGO Christmas Tree
Louboutin Christmas Tree
Moutain Dew Cans Christmas Tree
Newspaper Christmas Tree
PAC-MAN Christmas Tree
Pac Man Christmas Tree
Peppermint Pebbles Christmas Tree
Ribbons Christmas Tree
Sushi Christmas Tree
Teddy Bear Christmas Tree
Wine Cork Christmas Tree